Cindee Rifkin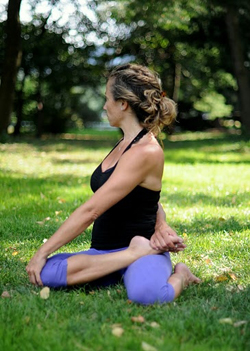 Cindee Rifkin's success in life, along with an eighteen-year career in finance has given her life experience that you cannot learn from a book. In class, her passion for yoga and life translate into an expertly guided journey into you, achieved by exploring poses with awareness and clarity.
Cindee's certifications include an RYT 200 Hour in Ashtanga Vinyasa with Clayton Horton, 100 hours in Yoga Philosophy with B.N.S Iyengar, 100 hours in Pranayama with Shri Sheshadri, Forrest Yoga continuing education and much additional training from NY to India. She continues to learn and participate in monthly workshops around New York.
Whether you want to discover, awaken, or just kick some asana, when in Cindee's class you will always step off the mat with a mind of peace instead of a mind in pieces.