Rachel Nunez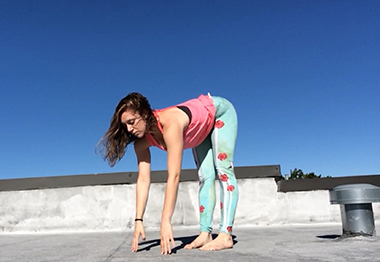 Rachel is a yoga teacher, dance teacher and professional dancer with an unending love for moving bodies, her home-state of Vermont, and her angel-puppy Brock.
After graduating with a B.A. in Dance and Sociology from Middlebury College, Rachel moved to New York and quickly found herself enamored by teaching movement to students of all ages. After dropping in and out of yoga for countless years, she re-found her practice at 23, and fell in love with the space it created for breath, peace, and quiet in her life. Soon after, she completed her 200-hour teacher training with Laurel Beversdorf and Jess Blake through YogaWorks. In addition to working and teaching at New York Yoga, she also teaches dance and yoga to Pre-K and Elementary aged students, which fills her with infinite joy.
As a life-long body nerd, Rachel loves to challenge students to question and interrupt the patterns and habits of the body in a playful, low-stakes way. Her deepest hope is that each student is able to create a connection between the brain, the breath and the body that enables them to leave class feeling empowered, resilient and at peace..
LOCATION
HOT YOGA 132 E 85TH OFF LEXINGTON AVE
©2019 New York Yoga – All Rights Reserved