Ryan Lile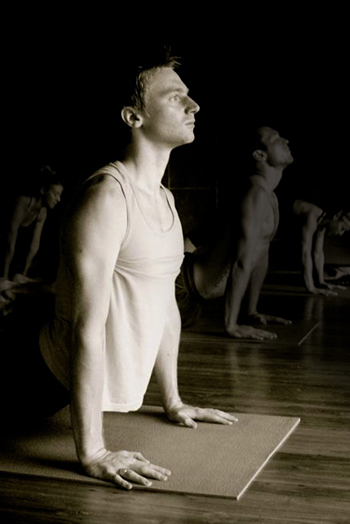 Over the course of his formative years in Seattle, Washington, Ryan quit every physical activity he ever signed up for. He tried everything from soccer to gymnastics, to karate and ballet. Nothing seemed to stick. For whatever reason, whether it was a fear of commitment, or a lethargy brought on by the lack of sunlight, exercise never seemed to hold much value.
It wasn't until he began practicing yoga while attending The Boston Conservatory that he began to understand the joy of movement and the symbiosis between the body, mind, and spirit. Through yoga, he discovered that, somehow, the examination of his body and its mobility brought with it a higher perspective when he left the mat. For a detail-oriented Virgo who has trouble seeing the forest for the trees, a bird's eye view of the world can be a valuable teacher and, not to mention, a tremendous relief.
In his classes, Ryan endeavors to create an environment where students feel safe to focus entirely on the present moment by guiding their attention to their immediate physical world. Through breath, physical alignment, continuous movement, and a rad playlist, students are encouraged to let go of unnecessary mind chatter to make room for more profound discoveries.
Ryan was certified at the 200 hour level through Nosara Yoga Institute in 2012.