Peyton Biederman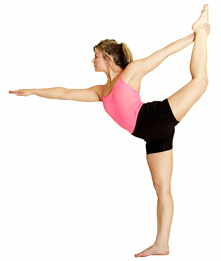 As a lifelong dancer with a MFA in Dance Choreography and Performance and a BA in Philosophy, French Literature and Dance, Peyton continuously gravitates toward the study of movement, both of mind and body. Well-versed in anatomy and kinesiology from her graduate studies and guided by philosophical curiosity, her appreciation for yoga is ever deepening as she observes the seamless manner by which yoga threads together our inner and outer journeys.
Peyton completed her 500hr Teaching Training at the Om Yoga Center, Prenatal certification under Bec Conant and Restorative certification under Cyndi Lee, founder of the Om Yoga Center. She teaches thoughtful organic sequences using subtle language to articulate precise alignment cues, juicy hands-on adjustments to guide and deepen each student's individual practice, and brings balance to her rigorous alignment-informed vinyasa class with pranayama and yogic philosophy. Peyton loves being a part of the New York Yoga community and aims to bring each student to a place grounded in strength and spaciously-open in mind, body and breath both on and off the mat. www.peytonyoga.com
Peyton is thrilled to be a part of the New York Yoga community and share her ardor for yoga through teaching.