Miranda Barnes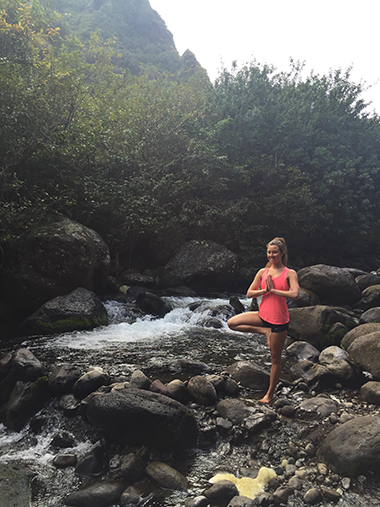 Miranda has always had a strong intuition and a curiosity for a deeper fulfillment of life. Yoga was first introduced to her in 2010. She found a deep love for the practice and through her visions in meditation and insights in her self-practice she felt called to move to Maui. During her time on Maui Miranda immersed herself in the yoga community and received her 200 Hr RYT through Mangala Yoga Maui. She spent three years on island teaching, exploring, learning and growing.
Miranda's classes incorporate a powerful, fun vinyasa flow with a focus on proper alignment, and mind/body awareness - finding balance by connecting breath and movement. Ultimately creating alignment and union within mind, body and spirit. Miranda's classes will leave you feeling grounded and inspired.
"We flow on the mat, so that we can flow with life off the mat."