Kristin Leal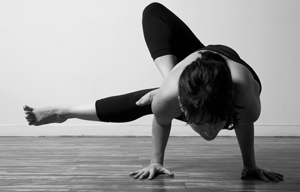 Kristin teachings are infused with the miracle of the human body and the liberating potential of movement. Her unique and dynamic voice makes her classes a powerful blend of strong anatomical alignment and luminous vinyasa flow. In 2005 she created the Kaya Yoga 200- and 300-hour teacher training and has helped to graduate over 1,000 students through trainings and workshops around the world. In 2013 Kristin created MetaAnatomy, a series of classes, workshops and trainings that explore the dynamic beauty and poetry of who we are. Her hope is by combining the physical and energetic anatomies we help to form a rich view, experience and ultimately a celebration of our differences and an honoring of our connectedness.
Her teachers have included Sharon Gannon, David Life, Katchie Ananda, Adrienne Burke, Rodney Yee, Betsey Downing and Rod Stryker and their beautiful teachings, along with her students, continue to inspire her every day. Since 2006 she has been working with and studying under the teacher Yogiraj Alan Finger of ISHTA yoga and has helped this yogi master translate his teachings to create his 300 hour and ISHTA marma point teacher training. A licensed massage therapist since 1995 (Swedish Institute of Massage,) she also holds certifications in Reiki, Thai massage, neuromuscular and myofascial release, and is a co-author of the book "The Yoga Fan" (2003) and author of MetaAnatomy Anatomy of a Yogi (2014) which was called a "luscious resource" by Rod Stryker and "smart and sassy" by Elena Brower.
Please visit www.kristinleal.com for more details and upcoming schedule..