Erika Zappia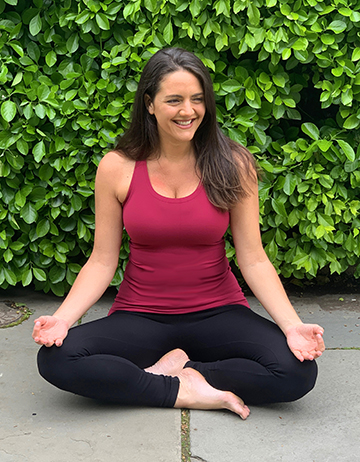 Born and raised in Rome, Italy, Erika brings her love and passion for life to her classes. Living in different countries and a lifelong love of travel have led Erika down numerous paths in the search for deeper truths. Her journeys have led her to discover that ultimately, all we need is right where we are as it lies within each of us. Since realizing this, Erika has felt a need to serve others in support of their own paths to reaching a state of inner peace and balance, and helping them awaken to their true happiness.
Erika's students will experience a stimulating mind-body practice and leave the class feeling energetically freer and lighter, as well as equipped with tools to deal with life outside of the mat. Her Vinyasa Flow based classes combine a physical challenge with a focus on the connection between breath and movement. The flow thus transforms into a moving meditation, in which the student builds strength and power in their body while releasing unwanted energies the body is holding onto
Erika's deep love for her own practice and journey guides her in her daily life. In 2017 she obtained her 200 Hour RYT Certification at New York Yoga. Ever the eternal student, she has since studied meditation at ISHTA Yoga under Alan and Sarah Finger and completed The Yoga of Awakening and Teaching Transformational Yoga certifications led by Seane Corne. In 2019 she attained her Trauma-Informed Yoga certification through Exhale to Inhale.
Erika is very grateful to have the opportunity to connect and create with others through teaching yoga and to be part of a movement grounded in the evolution and union of mind, body and spirit.