David Hollander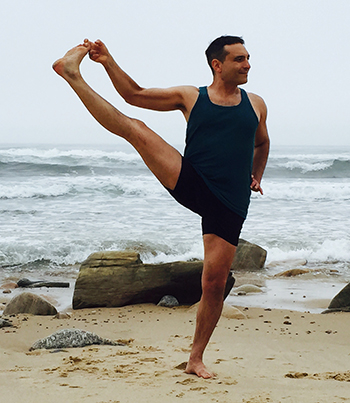 David Michael Hollander has been a dedicated yoga practitioner for over 30 years. He has been teaching since 1996 and began training teachers in 2002. His philosophy is that every person, whatever their physical ability can benefit from a regular yoga practice. David taught at New York Yoga from the opening in 2001 and co - directed the first Teacher Training program. David is thrilled to be part of the New York Yoga community again!
David's focus is to create a fun, engaging, and therapeutic environment that guides each individual to their unique practice.
The yoga tradition includes a vast sea of literature, philosophy, and practice. Through chanting, breath work, deep concentration and creativity we polish an inner mirror that reflects our lives and world. " Taking practice, all is coming " Sri K Pattabhi Jois
David thanks all his teachers, including Radha Gaines, Manju Jois, David Williams, Nancy Gilgoff, Srivatsa Ramaswami, BNS Iyengar and all of the many yoga teachers of Mysore India.