Dana Miller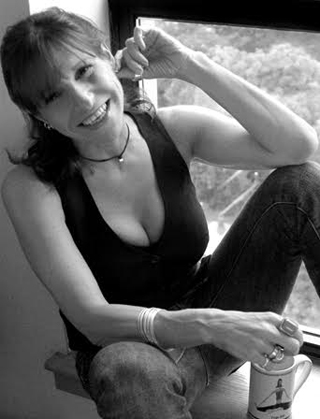 Dana's love affair with yoga started on the last day of a free week-long pass at a ritzy gym on the Upper West Side in 1998. Five minutes in, she knew somehow that this balance of mindfulness and movement lived somewhere in her cells, and probably had long before she'd stepped on any mat.
After seven years practicing with Beryl Bender Birch at the NYRRC, Dana earned her 200-hr Yoga Certification at New York Yoga, followed by a Hot Yoga Certification a few years later. For the past decade, she's taught yoga to cancer patients, screenwriters in Belize, diplomats at the UN, seniors, teens, writers and lovers of the written word, in addition to weekly private clients of all ages, some of whom have been working with her for as long as she's been teaching.
Dana teaches a vinyasa class that aims to create the kind of safe space where every body can feel good about trying new things, celebrate what's possible, let the struggle go and the smiles come. She believes that what's cultivated on the mat can and should be lived off the mat, all towards moving through this life with more energy, ease, and grace.
She's gobsmacked to be coming home to the studio that made this teaching thing happen. Yay yoga!