Alexandria Montefalco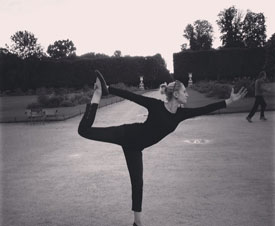 Originally from Indiana, Alex played volleyball in college, but moved to New York upon graduation to pursue a career in Fashion. A friend introduced her to yoga in 2012. She resisted initially, as the thought of touching her toes seemed too daunting.
Alex encourages her students to be present and enjoy their time on the mat. New York is full of people with busy lives and she invites her students to be themselves, play and breathe in a lighthearted environment.
She approaches her class with humor and invites students to always choose options that feel good in their bodies.
Alex received her 200 hour certification at New York Yoga.